Stormwater Renewal Solutions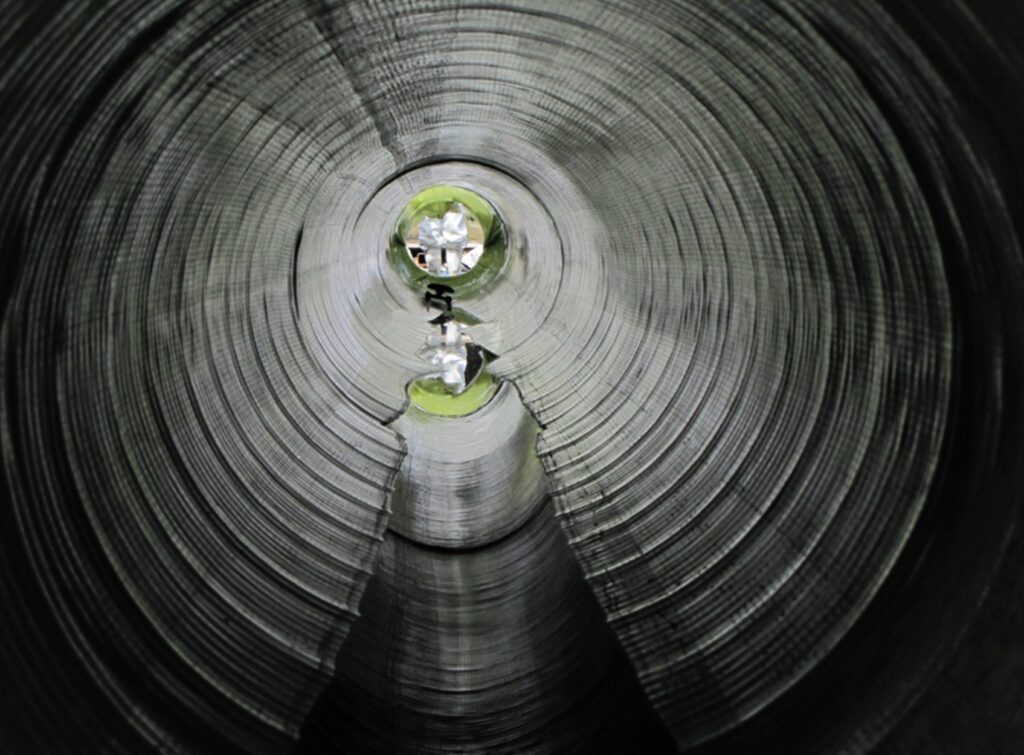 Thermal Cured-in-Place Pipe (CIPP) is the most widely specified trenchless rehabilitation solution and is considered the most cost-effective method for extending the design life of deteriorated piping infrastructure. The application is ideal for sewer and storm applications. It utilizes a resin-impregnated felt liner that is inverted or pulled-in-place through manholes, drainage structures, or open pits. The liner is then expanded within the existing pipe by pressurizing it with water or air. Once in place, hot water or steam is used to activate the catalyst in the resin, which then hardens and creates the new pipe within the old. Once cured, ends are cut, and service lateral connections are reinstated internally – without digging – and the "new" pipe is ready to resume normal operations.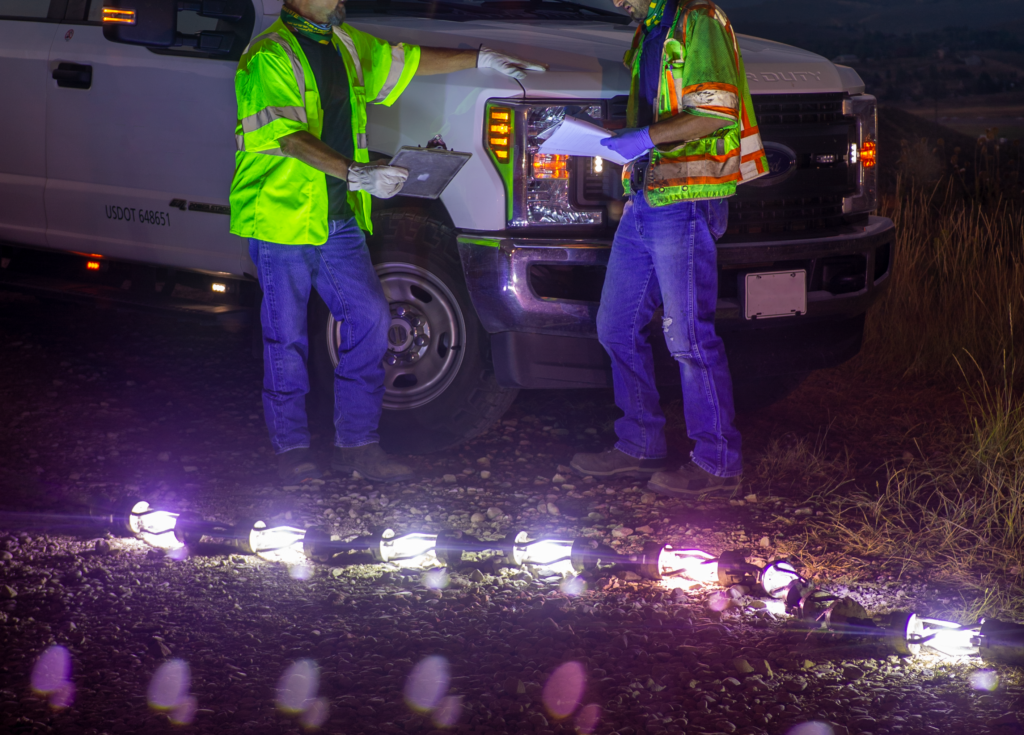 UV-cure CIPP utilizes a resin-impregnated, glass-reinforced plastic tube that is pulled-in-place through manholes, drainage structures or open pits. The resin is encapsulated between protective coatings, ensuring 100% containment of the resin during sensitive environmental installations. Once in place, the tube is expanded with air pressure. Then, a pre-cure CCTV inspection is performed, followed by an illuminated light-train that is pulled through the pipe to activate the catalyst in the resin. This hardens the tube and creates the new pipe within the old. Once cured, ends are cut, connections reinstated, and the "new" pipe is ready for normal operations.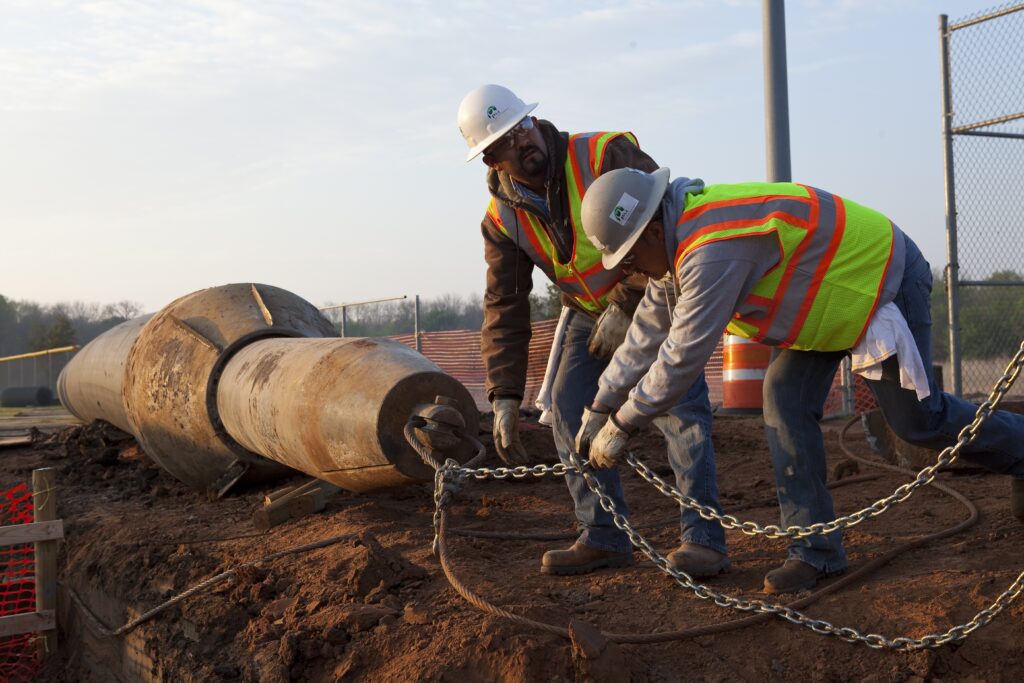 Pipe Bursting is the only trenchless renewal method where the diameter of the host pipe can be increased with the advantage of growing the capacity of the system without requiring total trench excavation. The technology replaces damaged or deteriorated sewer and storm lines with High-Density Polyethylene (HDPE). A bursting tool is guided into an existing pipe with a constant tension winch. The tool is equipped with an expander. As it travels through the host pipe, continuous percussion breaks the host pipe apart. The expander forces the fragments into the surrounding soil, while the new pipe is simultaneously pulled in place behind it.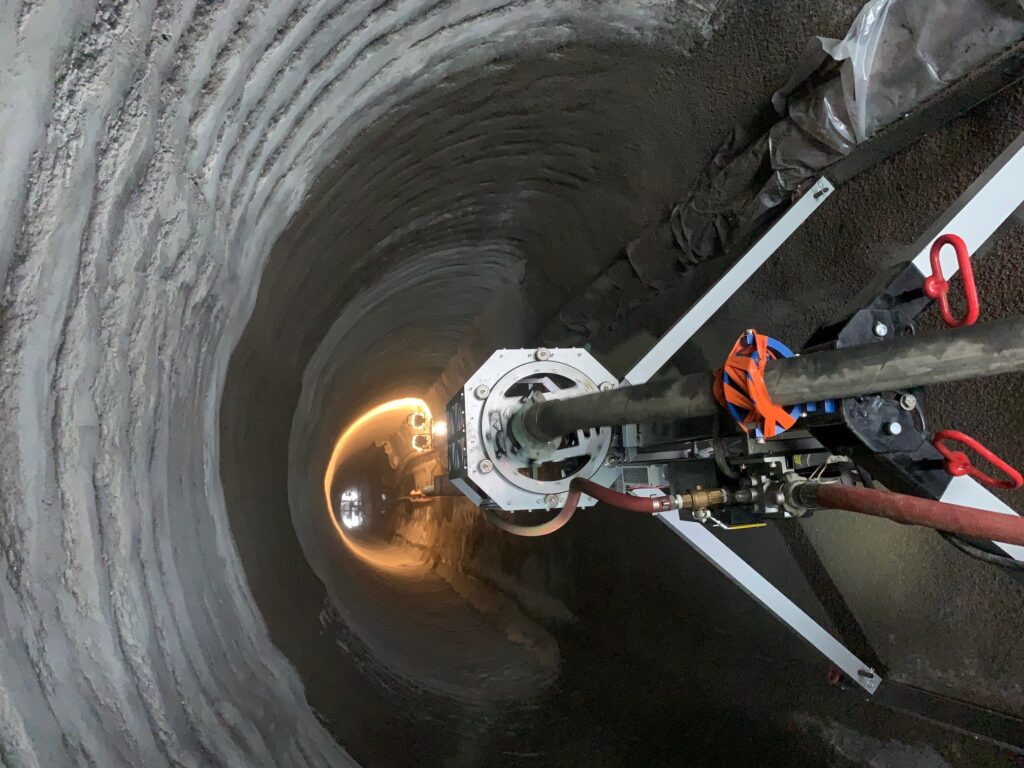 Geopolymer lining systems are ideal for large diameter sanitary and storm culverts. Using engineered designs, our crews rehabilitate aging and deteriorated pipes by applying geopolymer material at structural thicknesses. The application recovers and protects the pipe surface by filing in voids, cracks, and other defects while also restoring joints. Geopolymer spray applications extend the life of the host pipe while providing corrosion resistance and eliminating infiltration. They are a minimally invasive and cost-effective rehabilitation solution.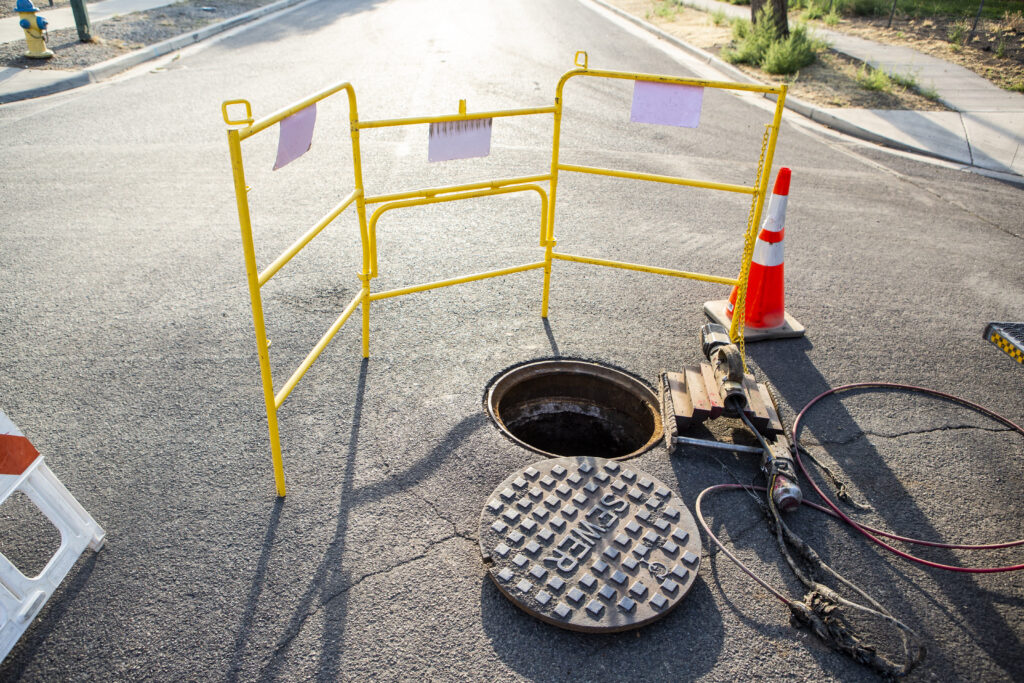 PURIS uses state-of-the-art structure renewal methodologies to restore manholes, vaults, and related structures to full operational capacity. Our goal is to provide customers with a cost-effective, streamline, and minimally invasive solution to restoring their wet utility structures. Our methods include Cured-in-Place Manholes (CIPMH), geopolymer applications, and epoxy-based applications.